IOS
Wooden Block Puzzle Game app download
Wooden Block Puzzle Game app description
We've officially reached over 10,000,000 players for Wooden Block Puzzle which has been rated 4.6/5 worldwide. Thank you for your love & support! <3
Inspired by legendary board game Tetris, brick game in your childhood PC, Wooden Block Puzzle is ideal for all ages.
WOODEN BLOCK PUZZLE FEATURES
- Free, simple and fun puzzle that keeps your brain sharp and boost memory.
- Easy to play, hard to master.
- Unwind with Wooden Block Puzzle's harmonious, functional and user-friendly combination between Wood brick and Zen to help you relax, reduce stress and balance your life.
- Help you spend quality time anywhere you go.
Play with us and share this free block puzzle game with your family and friends to have fun together.
Your enjoyment is our priority!
HELPFUL REVIEWS
WOOD PUZZLE by Houston Astros Fan
"Good thought for eye and hand. Moves fast enough to keep you interested. I love it!"
---
LOTS OF FUN by Kym6erlee
"I just recently downloaded this game and after the first game, I was absolutely in love. It's challenging entertaining, and requires a degree of concentration but without too much stress. Very similar to Tetris but the tiles do not rotate so you need to place them as they appear and the set of three tiles will not be replaced until the three present are situated on the board. That's how you will either win or lose the game. I recommended it."
---
WOODEN BLOCKS by Merina
"Ok, I hate the friend who introduced this fun and addicting game to me yesterday. I sat and played for 90 minutes straight, telling myself "only one more game... "I LOVE this game. Just when I think I've outsmarted the game it comes back and shows me who's boss. It's an easy, clever game, much the old Tetris, just not as fast. If you like fitting puzzle pieces together then this is your game."
---
PUZZLE FUN by A oSmile for fun
"Brings me back so many years when first I played Tetris a fun game then a fun game now. Thanks"
---
LOVE THIS GAME!!! by Dezign09
"I would recommend this game to anyone! It's fun relaxing and challenging all at the same time."
---
Screenshots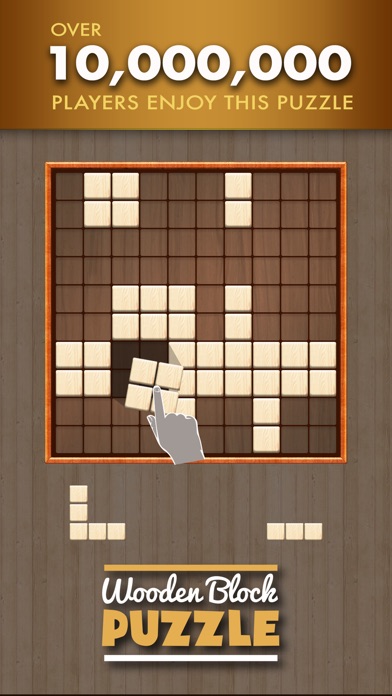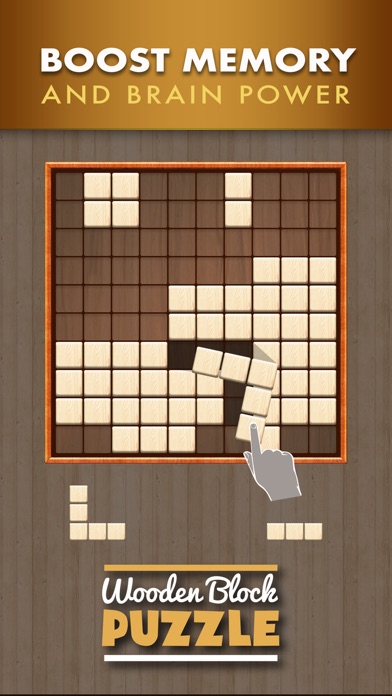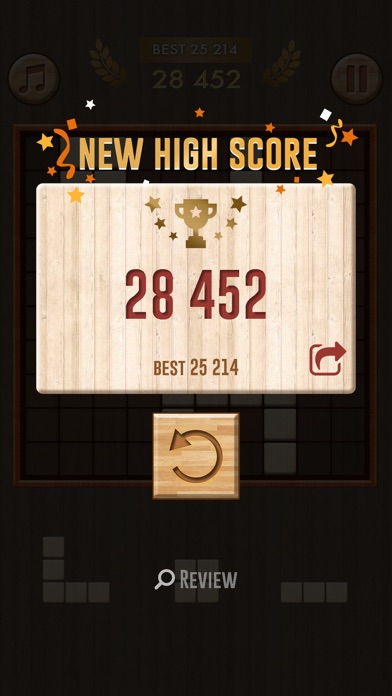 Wooden Block Puzzle Game app review
based on 52.9 Thousand reviews
promoted apps
see also