IOS
VidFx FREE-Add Video Effects by using Overlays and also add background music for videos app download
VidFx FREE-Add Video Effects by using Overlays and also add background music for videos
VidFx FREE-Add Video Effects by using Overlays and also add background music for videos app description
VidFx FREE app is used to add effects to your video by using "Overlay" or "Effect" option with this app. This app is not only used to add video effects with our ready made video effects theme, but also you can use this app to add background music to your video easily. One more thing you can do with this application is, you can add background color or background pattern to your video easily. Download this free VidFx app now.
Key Features of our Free VidFx App:
* This app is Exclusively designed to add video effects
* Very simple user interface, easy to understand
* Supports Portrait, Landscape and Square orientation Video output
* Add music to your video
* You can change the background color of the video
* You can also add Patterns to your video
* Save the output video to your device or share it on any Social networking sites
Steps to add effects to videos with our VidFx App:
1.Click on 'Start' button to select videos
2. Select orientation of your output video( Landscape , Portrait , Square)
3. Select your music from music library by clicking on 'Music' button
4. Click on Edit (Pencil icon) to add effects to videos and select the video clip that you would like to add effects or overlay
5.Click on Color (Color brush icon) to edit background color or pattern of video.
6. To watch the preview click on 'Play' button
7. Share the output video by clicking on 'Share' button
Make your video clip more awesome by adding beautiful effects to your video with our free VidFx app.
[=========DOWNLOAD NOW =========]
Screenshots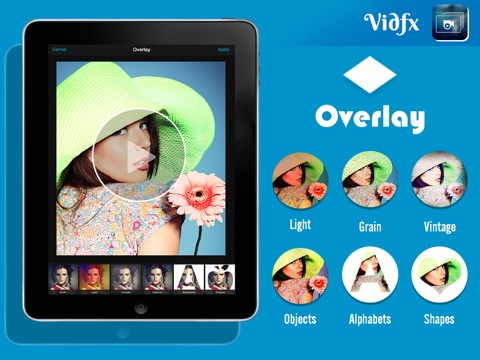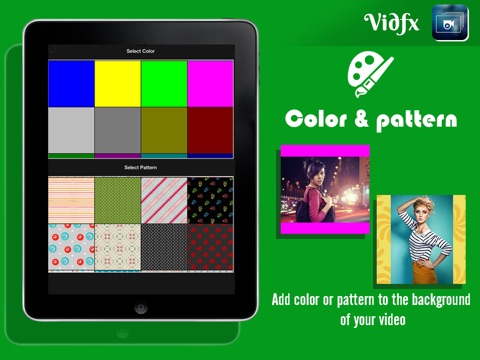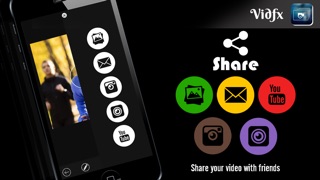 VidFx FREE-Add Video Effects by using Overlays and also add background music for videos app review
based on 2.56 Thousand reviews
promoted apps
see also