IOS
URL Shortener for Google's goo.gl app download
URL Shortener for Google's goo.gl
URL Shortener for Google's goo.gl app description
A zero touch URL shortening experience.
Just copy the URL, launch the app, and watch URL Shortener shorten the link for you. URL Shortener will even automatically copy the shortened link to your clipboard.
Plus, shorten directly from Notification Center or Safari using our handy extensions!
Then, easily paste the short URL wherever you want to share it.
Perfect for use in Messages, Messenger, Facebook, Mail, etc.
Screenshots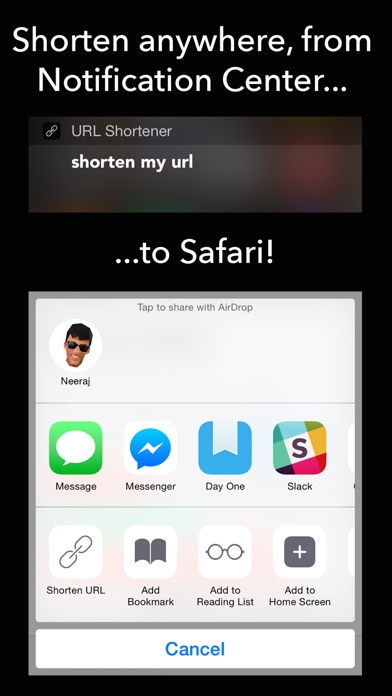 URL Shortener for Google's goo.gl app review
based on 43 reviews
promoted apps
see also