IOS
Tricky Test 2™: Think Outside app download
Tricky Test 2™: Think Outside
Tricky Test 2™: Think Outside app description
Tricky Test 2 is featured under "New Games We Love" in iTunes in over 40 countries!
The goal of this game is not to be tricked!
So far, over 2 million players worldwide has being tricked!
Don't Trick Me is a whole new puzzle game with a series of cunning brain teasers and absurd solutions that you will never ever thought of! Each puzzle is unique and pushes your creative thinking to the limit. If you have 140 IQ points remaining after solving all the tricky puzzles, you will be pronounced a GENIUS!
Features:
- "70+ Tricky & Addictive Puzzles″ - new questions added every week!
- "New Question Mode" - select questions to trick your friends!
- "Out of the Box Solutions″ - let your imagination soar!
- "Fun for all ages" - yes, your parents and kids will love it too!
- "Enjoy with your Facebook friends" - you might be teased during the game!
- "Tap, Shake or Kick your Phone?″ - everything's possible!
"The most obvious answer is usually wrong. Think twice!"
Screenshots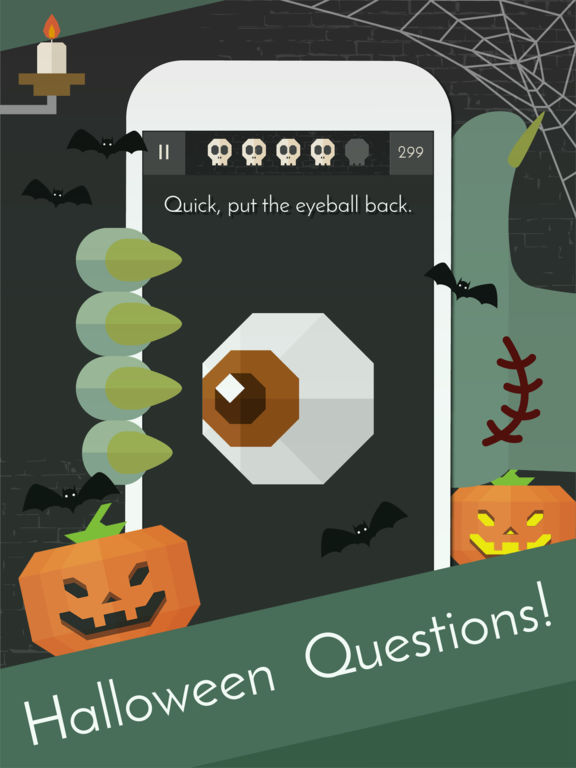 Highligths
Keep in mind
Nothing to show here, perhaps users had nothing negative to share about Tricky Test 2™: Think Outside app
Tricky Test 2™: Think Outside app review
based on 17.2 Thousand reviews
promoted apps
see also