IOS
Tea Sheikh - Run An Undercover Management Firm and Become A Landlord Tycoon Game app download
Tea Sheikh - Run An Undercover Management Firm and Become A Landlord Tycoon Game
Tea Sheikh - Run An Undercover Management Firm and Become A Landlord Tycoon Game app description
***FREE FOR A LIMITED TIME ONLY***
Selling Tea isn't difficult, but dealing successfully is.
"Tea Boss" is a Tea dealing game where you start from growing weed in your basement Tea firm to making billions. You face all problems that a successful dealer goes through.
How to play the game - Keep clicking, clicking and clicking until you have enough tea to multiply then grow and keep multiplying. Your goal is to become a Tea Boss!
****How to play?****
Instructions on how to play the game can be found under "Settings" in the game.
Features:
- Buying different labs to grow different Teas
- Recruiting gangs around the world to help distribution
- Growing designation to deal in bulks
- From making $10's to thousands to millions to billions to KB's to MB's to BB's to kBB's. even MBB or BBB.
- 12 hour offline production
- Instructions / Tutorials
Act quick and become the next famous Tea Boss! .... be the first to click 1 BILLION!
New Updates and fixes coming soon, stay tuned!
We would appreciate it if you would send us your feedback and suggestions to help us improve the game and make it even more fun! Follow us on Facebook!!
Screenshots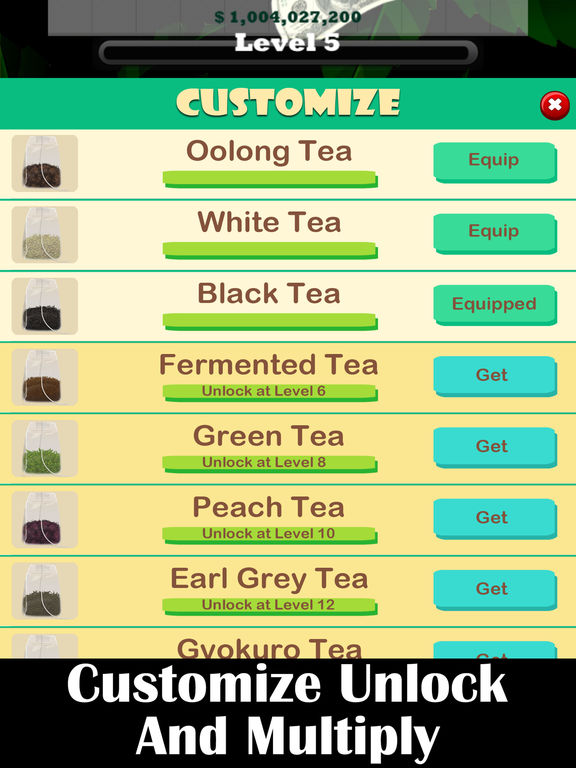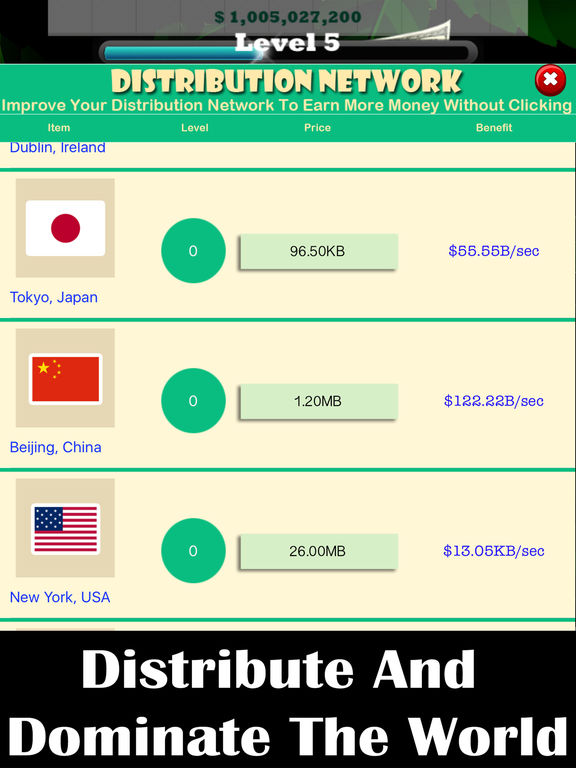 Tea Sheikh - Run An Undercover Management Firm and Become A Landlord Tycoon Game app review
based on 42 reviews
promoted apps
see also