IOS
PNC Mobile Banking app download
PNC Mobile Banking app description
Now get 24/7 access to PNC Bank account information and services from your iPhone or iPod touch. PNC Mobile Banking is a free service offered to all PNC Online Banking customers.
FEATURES
CHECK BALANCES - See current account balances for your checking, savings, and credit card accounts.
MOBILE DEPOSIT- Use your camera equipped iOS device to deposit checks.
VIEW TRANSACTIONS - View recent transaction history in your checking or savings accounts and search for specific transactions by date, amount, or check number.
PAY BILLS - Make one-time bill payments to billers you have entered in PNC Online Banking.
TRANSFER FUNDS - Transfer funds between your eligible PNC banking accounts.
LOCATE PNC - Locate the nearest PNC Bank Branch or ATM using built-in Location Services or search by zip code and street address.
SECURITY - With PNC's Security Assurance, you can be confident that your personal and financial information will be protected while using PNC Mobile Banking.
* Note to iPod touch Customers – During enrollment, provide a personal telephone number when asked to enter a mobile phone number.
For installation support, call: 1-800-762-2035
For general support, call: 1-800-PNC-BANK (762-2265)
PNC does not charge a fee for mobile banking. However, third party message and data rates may apply. A supported mobile device is needed to use the Mobile Banking App. Use of the Mobile Deposit feature requires a supported camera-equipped device. An eligible PNC Bank account and PNC Bank Online Banking are required. Certain other restrictions apply. See the PNC Online Banking Service Agreement.
Screenshots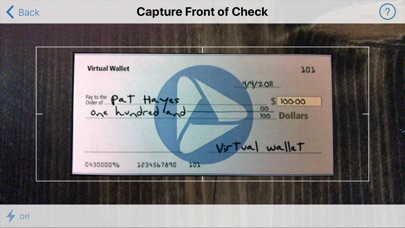 PNC Mobile Banking app review
based on 15.4 Thousand reviews
promoted apps
see also