IOS
My Spiritual Toolkit - AA 12 Steps App Alcoholics app download
My Spiritual Toolkit - AA 12 Steps App Alcoholics
My Spiritual Toolkit - AA 12 Steps App Alcoholics app description
My Spiritual Toolkit (MST) makes it convenient and easy for you and other members of Alcoholics Anonymous to work steps 10 and 11 on a daily basis to keep you from relapsing back into active alcoholism.
We are not cured of alcoholism. What we really have is a daily reprieve contingent on the maintenance of our spiritual condition. This app helps US maintain THAT spiritual condition.
MST is the ORIGINAL 12 Step Toolkit AA App created over 5 years ago for people in recovery to make it easier for you and other members of Alcoholics Anonymous (AA) to get your daily reprieve and maintain your spiritual condition.
Resentment is the number one offender. Now you can get rid of your resentments fast with the Spot Check Inventory tool that's mentioned in Step 10 of the Twelve and Twelve to help with our daily ups and downs, especially those where people or new events throw us off balance and tempt us to make mistakes.
Do you do a Nightly Inventory as suggested in Step 11 of the Big Book before retiring each night? You should and now It's EASY! Just answer 10 simple questions straight from the Big Book and you're done!
* Read the AA Daily Reflections Fast! Quickly get your daily reflection for the day direct from the Alcoholics Anonymous website.
Just because you're a recovering alcoholic doesn't mean life will slow down. Instead it will move forward, and so must you. Often times moving forward means being on the constant go. In effect, this means that if you're using journaling as part of your recovery, then you don't have time to sit down and write your feelings out.
There's another problem that arises with paper journaling: privacy. If you mistakenly leave your journal out, someone might "accidentally" read it. Although a journal is a private matter and it's likely closed, people nowadays will still somehow invite themselves to opening your journal; thus, reading your private thoughts.
FEATURES:
• JOURNAL
With the journal, you simply type in an entry. Whatever you want to express – anger, sadness, joy, etc. – do so with the assurance that your thoughts will remain private. This is because all data is encrypted; you're the only person who will have access to it. If you want to add an extra sense of security for your own peace of mind, create a fictitious name.
Remember, however, that you're the only writer and reader in MST's journal. In addition, you can edit and delete entries at any time.
• SPOT CHECK INVENTORIES
- With Spot Check Inventories, this is an opportunity to quickly express your resentment. When you're angry, you need to dispose this emotion fast so that it won't eat at your soul throughout the remainder of the day.
• SOBRIETY CALCULATOR
- View your length of sobriety each time the app is opened
• ANONYMOUS ICON
- To protect anonymity, the actual app icon does not show references to AA
How MST Gives You Privacy
While MST eliminates the possibility of losing your journal, it's even better that it gives you something more priceless: privacy.
As mentioned earlier, all data is encrypted and password protected. Using the same security as banks, your data is transmitted over SSL.
So, go ahead, write whatever you're feeling. Whether you hate your spouse, feel attracted to someone else, tempted to slap your boss … whatever, just type in your journal without the fear of being discovered and judged.
Conclusion
With the help of journaling, you're accomplishing the hard task of recovering from alcoholism.
Don't sacrifice journaling by not having time. And don't lose your privacy by having it invaded. Instead gain convenience and privacy while on the go with the MST App and Myspiritualtoolkit.com.
ALCOHOLICS ANONYMOUS (AA) DOES NOT ENDORSE NOR IS IT AFFILIATED WITH MY SPIRITUAL TOOLKIT (MST).
All net profits are donated to the Alcoholics Anonymous World Service Office.
Hardship discounts are available for the In App Purchases. Just email me: nathan@myspiritualtoolkit.com
Screenshots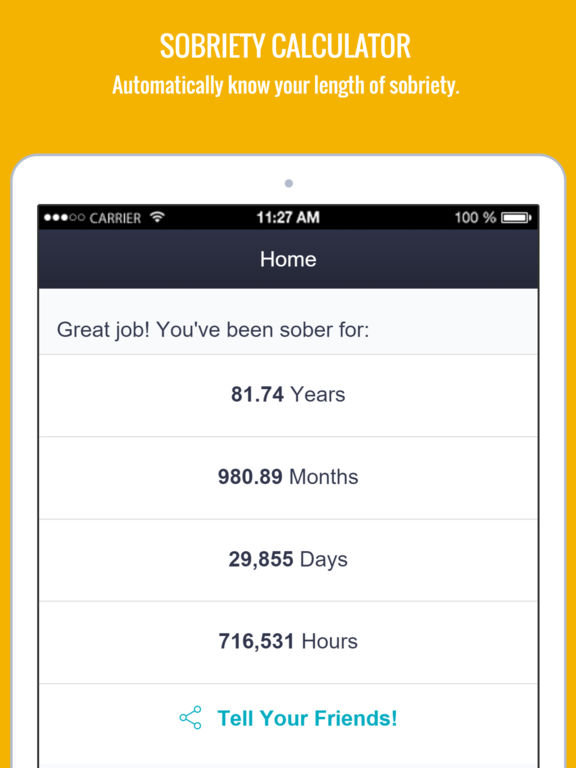 My Spiritual Toolkit - AA 12 Steps App Alcoholics app review
based on 294 reviews
promoted apps
see also