IOS
Glow Baby - Baby Tracker of Breastfeeding, Diapers app download
Glow Baby - Baby Tracker of Breastfeeding, Diapers
Glow Baby - Baby Tracker of Breastfeeding, Diapers app description
Glow Baby will help you log and time all aspects of your baby's care: from bottle feeds, to breastfeeding, to diaper changes, sleep schedules, developmental milestones, medication and growth charts. Glow Baby has it all and is the single best resource for new parents!
Plus Glow Baby has partnered with the Baby 411™ – the renowned book for new parents – to give you daily articles that provide clear answers & smart advice for your baby's first year.
KEY FEATURES
+ Track baby's feeding, bottles, solid intake, milestones, poops, pees, sleep and more
+ Take notes on moments that matter, upload photos about baby
+ Check off baby developmental milestones as sanctioned by the CDC
+ Connect with other parents in our in-app community to discuss your baby
+ Daily articles about milestones and feeding and more from Baby 411™
+ Customized insights delivered on your baby's milestones and development
+ Supports multiple children at once
+ Integrated with Apple CareKit
+ Unlock next-level health awareness & community involvement with Glow Premium.
ESSENTIAL TOOLS
+ Timers! Time your baby's feeding schedule and your baby's sleep schedule
+ Easily access & control your timers via notifications
+ See complete daily and weekly summaries of your baby's feedings, activities and milestones
+ One-click PDF summary of all data, (feedings, sleep, milestones) accessible for the next doctor's appointment
+ Summary document contains a list of all milestones achieved and milestones yet-to-come
+ Beautiful, interactive growth charts
+ Take your own daily notes on feedings, sleep and milestones achieved
TRACK EVERYTHING
+ Track baby's sleep down to the very last nap
+ Chart baby's diapers, correlate with baby feeding
+ Keep tabs on each feeding, whether by bottle, breast or solids
+ Define each poo diaper by color and texture to ensure baby is feeding well
+ Record baby's temperature, medicine and ailments
+ Growth Charts (Weight, Height, & Head Percentiles with WHO datasets.)
+ Add past feeding entries and milestones easily in addition to using the timers
+ Keep track of all your pumping sessions
UNPARALLELED SUPPORT
+ Connect with your partner, so that you can take care of the baby together
+ Get support and parenting advice about your baby's milestones and growth charts from the vibrant Glow Baby Community
+ Participate in anonymous parenting polls about your baby's milestones and growth charts
SUBSCRIPTION PRICING & TERMS
Glow Baby is free to download and use. Should you choose to upgrade to Glow Baby Premium, you will unlock the following features:
- Comparative Insights: "Is this normal?" Get peace of mind.
- Synced access for multiple caregivers: It DOES take a village to raise a child.
- Article directory - Next-level baby savvy.
- Private messaging: Like passing notes, but better ;)
- Custom profile: Stand out from the rest.
- Premium support: No long lines for you...with Premium, you jump the queue!
- Stickers: Express yourself!
SUBSCRIPTION AND PRICING TERMS
USD 7.99 for month-to-month
USD 3.99/month for 1 year
USD 59.99 for lifetime
(subscription works across all Glow company apps!)
Payment will be charged to your credit card through your iTunes account at confirmation of purchase. Subscription renews automatically unless cancelled at least 24 hours prior to the end of the subscription period. There is no increase in price when renewing.
Subscriptions can be managed and auto-renew turned off in Account Settings in iTunes after purchase. Once purchased, refunds will not be provided for any unused portion of the term.
For full Privacy Policy and our Terms of Service:
https://glowing.com/privacy
https://glowing.com/tos
CONNECT WITH US
Support - support@glowing.com
Web - http://www.glowing.com
Facebook - http://www.facebook.com/glow
Instagram - @glowbabyapp
Twitter - @GlowHQ
Pinterest - @GlowHQ
Glow is the only Health & Fitness app to ever win a Webby Award. We now bring the same dazzling and high-tech experience to new parents.
Screenshots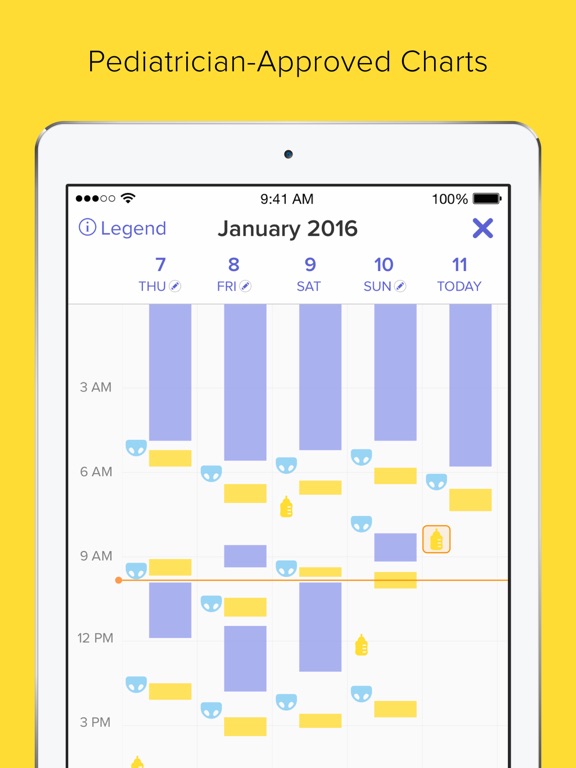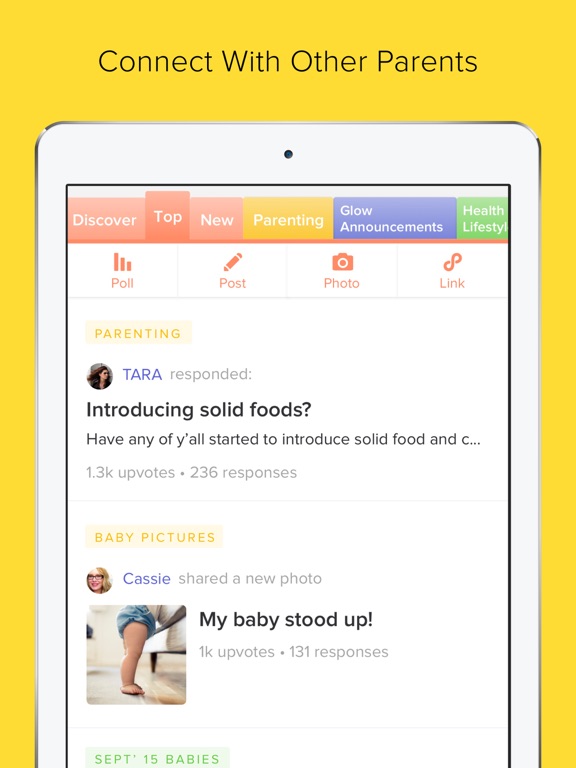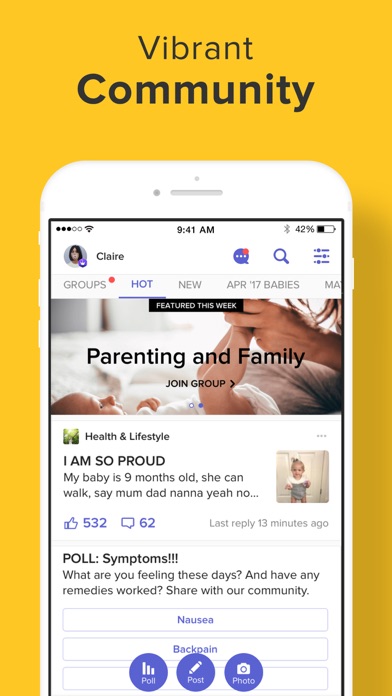 Glow Baby - Baby Tracker of Breastfeeding, Diapers app review
based on 798 reviews
promoted apps
see also