IOS
Free App Magic - Get Paid Apps For Free Every Day app download
Free App Magic - Get Paid Apps For Free Every Day
Free App Magic - Get Paid Apps For Free Every Day app description
Do you want to discover paid apps for FREE and save money every day?
Free App Magic is the app for you!
Every day, MagicSolver selects 3 great apps on the App Store. These apps are usually paid, but they are totally free for you to download for a limited time only.
Every day, download the 3 apps for free before the alarm clock goes off and they're yours forever!
We hunt through the 500,000 apps on the App Store and select only the very best.
Download Free App Magic right now and watch your savings grow in your Magic Piggy Bank from today!
* * * * *
We work hard for you to select the best apps every day. If you like Free App Magic, please write us a nice review and share the app with your friends!
If you have suggestions of applications you would like to see free, email us at wishes@magicsolver.com
Screenshots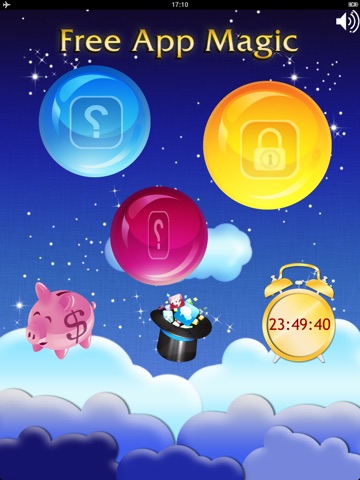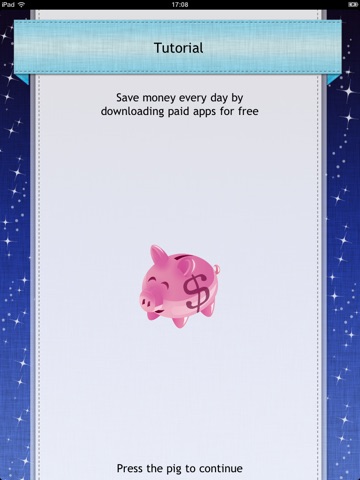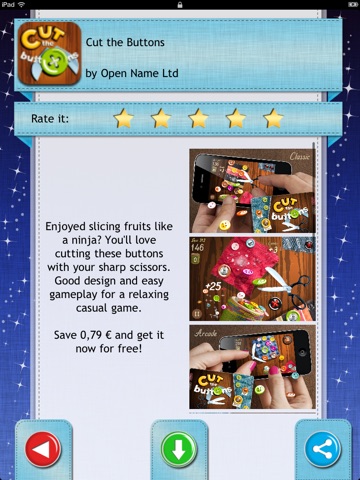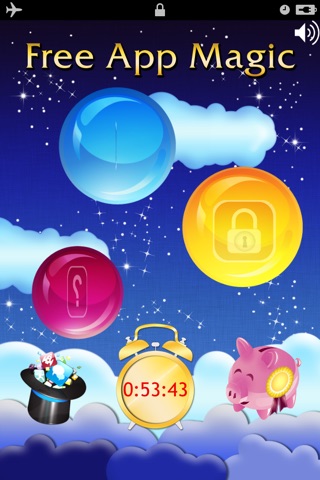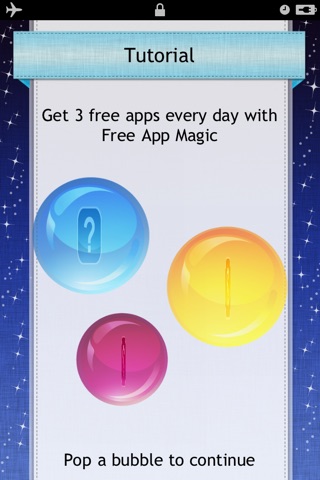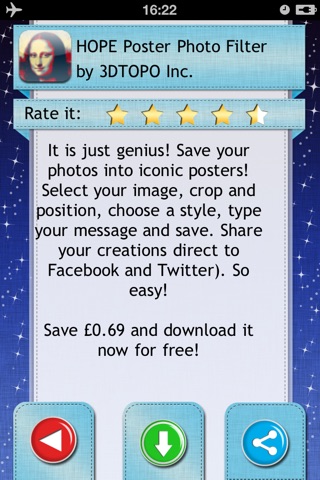 Free App Magic - Get Paid Apps For Free Every Day app review
based on 10.6 Thousand reviews
promoted apps
see also