IOS
Dirty Emojis - Free Flirt Texting & Adult Emoticons Message Stickers app download
Dirty Emojis - Free Flirt Texting & Adult Emoticons Message Stickers
Dirty Emojis - Free Flirt Texting & Adult Emoticons Message Stickers app description
Are you bored with the emoticons everyone has?
+ Try our New 200 Flirty Emoticons +
• Be the first to send your friends adult emoticons they have never seen!
+ Easy to Use +
To use the sticker, just copy and paste at social app.
It works perfect on Messager, iMessage, Whatsapp...
DOWNLOAD NOW!!!
Screenshots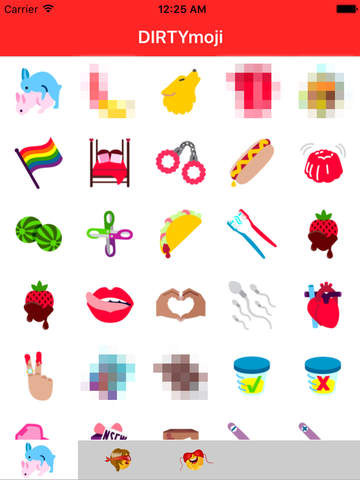 Highligths
Keep in mind
Nothing to show here, perhaps users had nothing negative to share about Dirty Emojis - Free Flirt Texting & Adult Emoticons Message Stickers app
Dirty Emojis - Free Flirt Texting & Adult Emoticons Message Stickers app review
based on 2.34 Thousand reviews
promoted apps
see also