IOS
Cops & Robbers: COP MODE app download
Cops & Robbers: COP MODE app description
It's the cops, RUN! Evade the fuzz with freestylin' acrobatic moves. Being a criminal has never been this fun!
Now with Cop Mode: After you beat each level, you can play as the policeman and try to catch the ghost of your former criminal self!
__________________________________
It's the cops, RUN!!! Evade the fuzz with freestylin' acrobatic running moves as you swing on flagpoles, grind down railways, and jump over obstacles.  Being a criminal has never been this fun! 
✓Run and rob your way through a beautiful city filled with back alleys, high rise rooftops, and other dangerous environments
✓Play the first THREE levels as many times as you like. Grab all the loot, Steal the diamond, Evade the cops before time runs out!
✓Find the most direct path to escape the cops by pulling off well-timed acrobatic running moves
✓Change the appearance of the playable male and female robbers.
✓Steal the diamond by cracking the safe in a lock-picking mini-game.
__________________________________
"One of the more originals we've seen from glu and has good potential."
- 148apps
"A very clever mechanic that ensures replayability."
- Touch Arcade
___________________________________
Check out other Glu games:
✓World Series of Poker Hold'em Legend
✓Deer Hunter African Safari
✓Build-a-lot 2: Town of the Year
✓Deer Hunter 3D
✓Family Guy: Uncensored
✓TRANSFORMERS G1: AWAKENING
✓Super KO Boxing 2
✓How to Train Your Dragon
✓TRANSFORMERS CyberToy
✓Build-a-lot
FOLLOW US at
twitter.com/glumobile
facebook.com/glumobile
Screenshots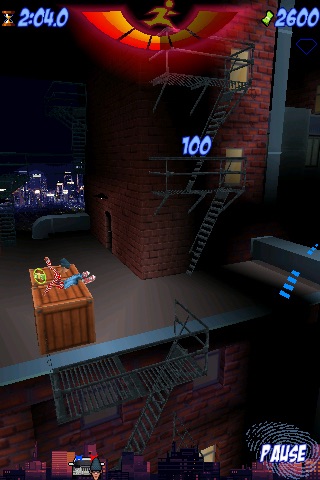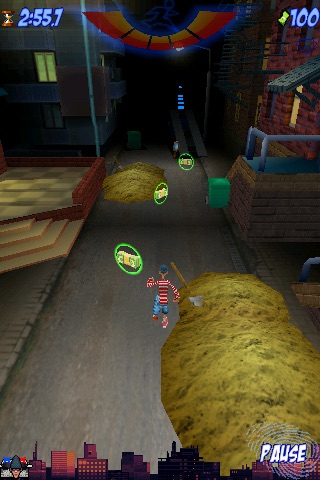 Cops & Robbers: COP MODE app review
based on 67.1 Thousand reviews
promoted apps
see also