IOS
Anagram Twist - Jumble and Unscramble Text app download
Anagram Twist - Jumble and Unscramble Text
Anagram Twist - Jumble and Unscramble Text app description
Top 20 free word game in the United States and Canada.
I've been looking for a game like this; I'm such a word freak! this makes me so happy - Maddieeee(:
Love this game, keeps my family and I together trying to figure it out. -Earaaaja
Fun and ADDICTING!! -Pjloheide26
Shuffle and arrange letters to form words in this fun, classic unscrambling game. Go through numerous categories and dozens of puzzles. Increase your vocabulary and spelling along the way. Anagram Twist is easy to learn but hard to put down.
Highly recommended for fans of Word Searches, Scrabble, Word Scramble, Bookworm, Jumble, Jumbline and Boggle!
Anagram Twist Features:
- Shuffle for you to catch some of the words you may have missed
- Last word to see what you just tried to guess
- Clear word if your jumbled letter order just isn't cutting it
- High resolution retina display for iPhone
- An extensive library that utilizes the Official Tournament and Club Word List
For more information or support, please visit www.omnomapps.com
Screenshots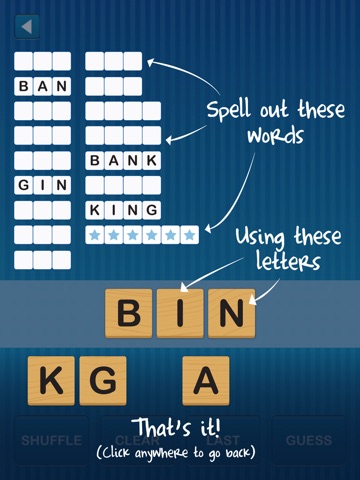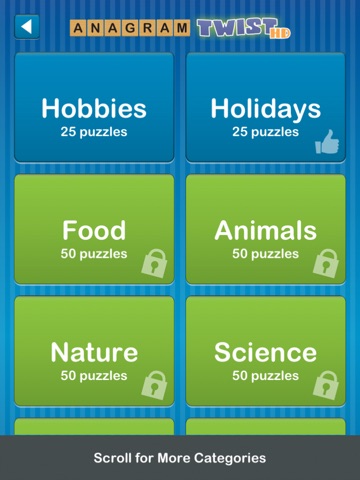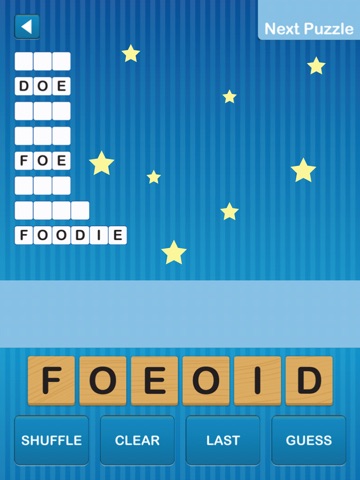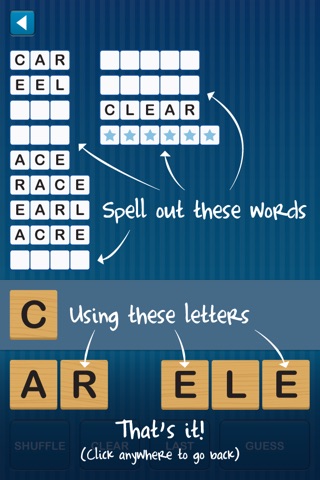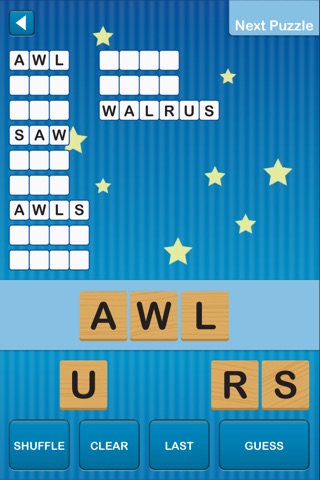 Anagram Twist - Jumble and Unscramble Text app review
based on 42.5 Thousand reviews
promoted apps
see also