IOS
UniFi ® app description
UniFi is an app used for configuring and managing your UniFi devices.
The app has two modes -- Controller or EasySetup. Please manage your devices using just one of the modes.
CONTROLLER MODE
Access your controller and view the dashboard, devices, clients, insights, alerts and events. View detailed statistics about your devices and connected clients. Configure your APs, switches and gateways.
Requirements:
- You must have a controller that is properly configured or a cloud key.
In addition, your controller should be on version 5. It is possible to connect with the app to controllers with older versions, but some features may not work properly.
How to – Direct Access:
1. Enter your controller's IP address and port, or let the app find it automatically.
2. Log in with the same username and password you use to log into the controller.
How to – Cloud Access:
1. Log in with your SSO account.
2. Select a controller to access it. (It must be configured for remote access beforehand.)
If you have a cloud key in factory-default state, you can set it up by going to Direct Access, tapping on the "+" button and selecting "Cloud Key Setup".
EASY SETUP MODE
This is an alternative method for configuring UniFi APs. The app is designed for anyone who wants to control their UAPs right away without configuring a controller.
Requirements:
- APs need to be physically connected to a network that provides DHCP.
How To:
1. Choose "Use without controller".
2. Make sure the UAP is in factory default state (solid white led).
3. The UAP should show up in the device list if Wi-Fi is enabled and both the device and UAP are on the same L2 network. This discovery works just like other UBNT products.
Alternatively, you can adopt the UAP using QR code if your device's Wi-Fi is not enabled (or if it resides on another subnet). Just tap on the plus button from the devices screen.
Screenshots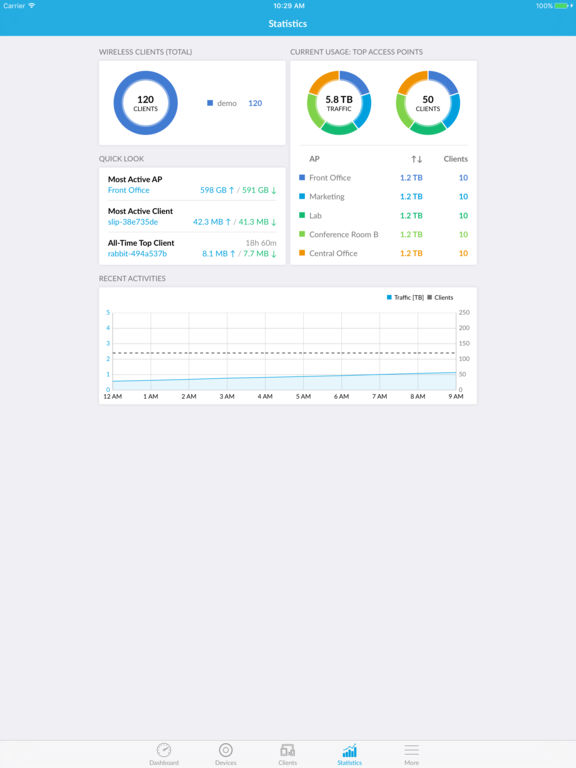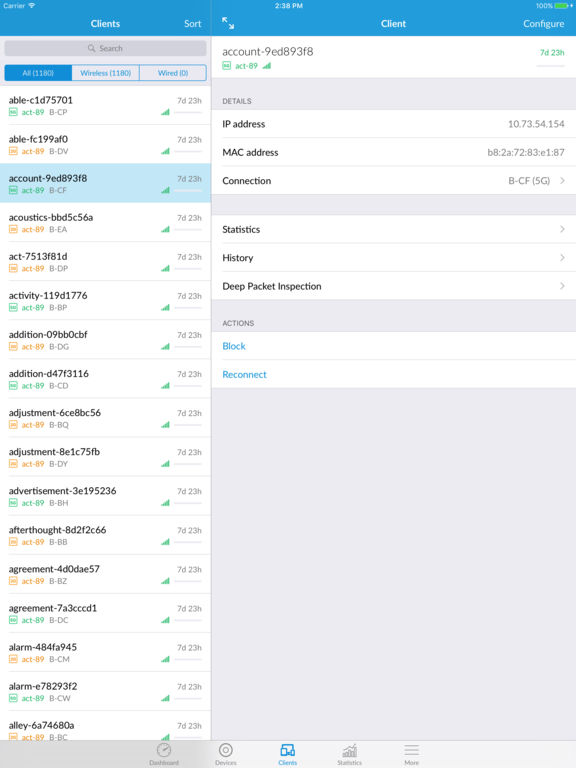 UniFi ® app review
based on 87 reviews
promoted apps
see also