IOS
Uber app download
Uber app description
Get a reliable ride in minutes with the Uber app—no reservations or waiting in taxi lines.
From low-cost to premium, every ride option feels like an upgrade to the everyday.
Create your account using a credit card or PayPal, and your fare will be charged automatically at the end of your ride. You can also pay with cash in select cities. After your trip, we'll email you a receipt.
See if Uber is available in your city at https://www.uber.com/cities
Follow us on Twitter at https://twitter.com/uber
Like us on Facebook at https://www.facebook.com/uber
Have a question? Check out https://help.uber.com/
Note: Continued use of GPS running in the background can dramatically decrease battery life.
Screenshots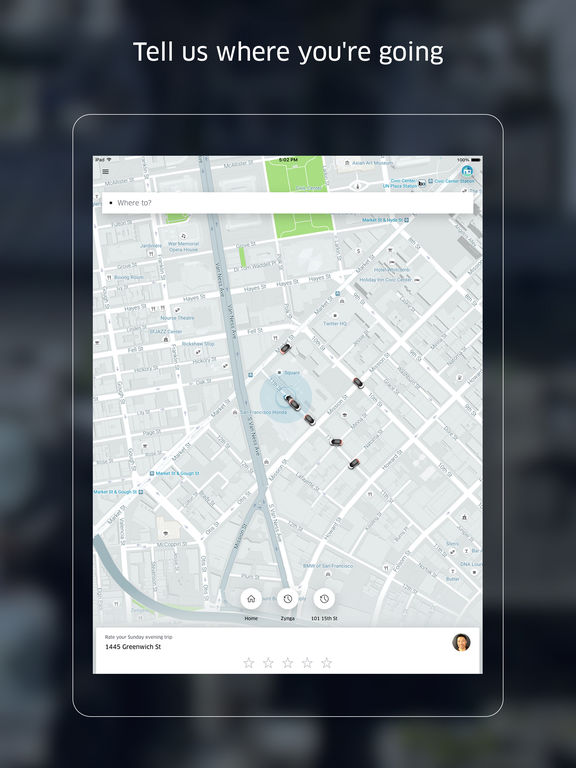 ANDROID
Screenshots
Uber app review
based on 1.07 Million reviews
promoted apps
see also