IOS
Nest - Your home in your hand app download
Nest - Your home in your hand
Nest - Your home in your hand app description
At Nest, we make products that are beautiful, thoughtful and easy to use. Same goes for our newly redesigned Nest app.
Control your Nest Learning Thermostat, Nest Protect, Nest Cam and Dropcam all in one place. And get alerts on your iPhone or iPad.
Nest Learning Thermostat
The thermostat that programs itself to help you save energy.
- Adjust the temperature on your way home. Or from the couch.
- See how much energy you used and why. The more you know, the more you can save.
- View and edit your thermostat schedule.
- Get extreme temperature alerts before your pipes freeze or your pet overheats.
- Earn Leafs when you choose a temperature that saves you energy.
Nest Protect
The smoke and carbon monoxide alarm that thinks, speaks, and alerts your phone.
- Get an alert if Nest Protect senses smoke or carbon monoxide. Or if the batteries are low. (Requires Wi-Fi and working Internet connection)
- Hush an alarm from your phone with App Silence. (Nest Protect 2nd gen)
- See the status of your batteries, sensors and Wi-Fi connection.
- Run a Safety Checkup to test all your alarms at once – without using a ladder. (Nest Protect 2nd gen)
- Get "What To Do" instructions during a smoke or CO event.
- See your Safety History so you know when alerts happened and why.
Nest Cam & Dropcam
The Wi-Fi video camera that lets you see your home on your phone.
- Set it up on your phone. It should only take a minute. Literally.
- Stream securely day or night. And see your home in super clear 1080p HD (Nest Cam only).
- Get alerts when there's motion or sound while you're away.
- Talk and listen through the Nest app. Hear the baby cry. Or tell your dog to get off the couch.
- Rewind to see what you missed when you subscribe to Nest Aware with Video History.
Some features require a working Internet connection, Wi-Fi and/or Bluetooth.
To learn more about our products, go to nest.com
Screenshots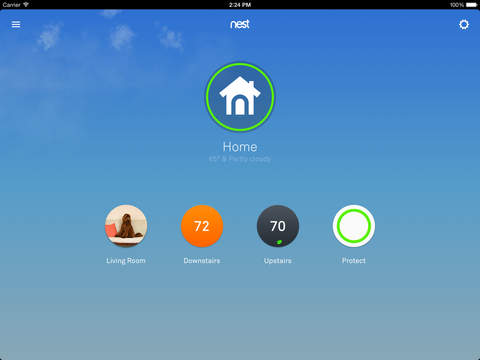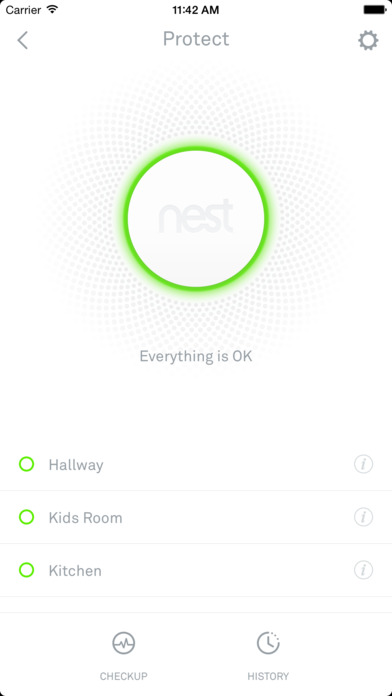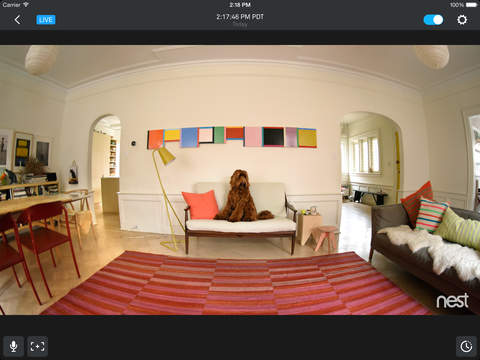 Nest - Your home in your hand app review
based on 10.6 Thousand reviews
promoted apps
see also