IOS
Evolution: Battle for Utopia – Sci-fi RPG in Space app download
Evolution: Battle for Utopia – Sci-fi RPG in Space
Evolution: Battle for Utopia – Sci-fi RPG in Space app description
Become the captain of an interstellar expedition! After a star ship crash, you've landed on a post-apocalyptic deadly planet. Evolution: Battle for Utopia is a new multi-genre blockbuster combining unprecedented Action, Strategy and Advanced Graphics into one RPG game.
FEATURES:
- Engaging storyline: Utopia is a deadly, hostile planet, which survived the apocalypse. Uncover its darkest mysteries in an intergalactic adventure.
- Exciting gameplay: Experience real-time battle action and develop smart tactics. Easy to pick up yet difficult to master the combat system delivers the strength of an action game.
- Establish a colony: Build a military base and fortify your defence with a system of turrets.
- Terraform Utopia: Shape the planet as you transform scorched wasteland into a thriving environment. Research and exploit alien technology and pioneer evolution.
- Enthralling combat: Equip and upgrade yourself with the most advanced weaponry, and build an installation to run continental ballistic missiles to overwhelm enemies the size of a skyscraper!
- Investigate the world: One of the most epic games in the history of iOS holds endless hidden surprises and secrets. Uncover them all in the game's thrilling missions.
- Fight alongside your friends and allies: Meet Fido, a cyborg dog and your faithful companion.
- Find valuable resources: Search through hidden loots and hack electronic terminals to grow your wealth.
- Communicate with your allies and enemies: A trusted team of four will follow you from the beginning. Challenge fellow players from all over the world to battles.
Screenshots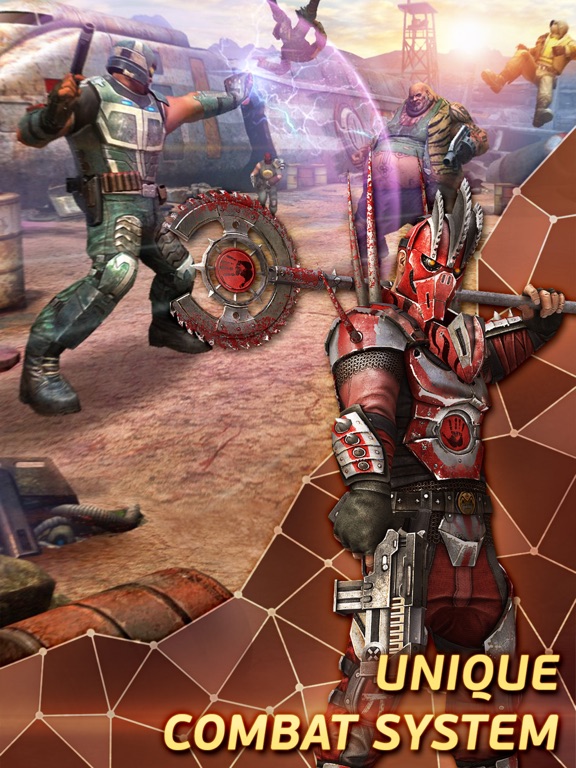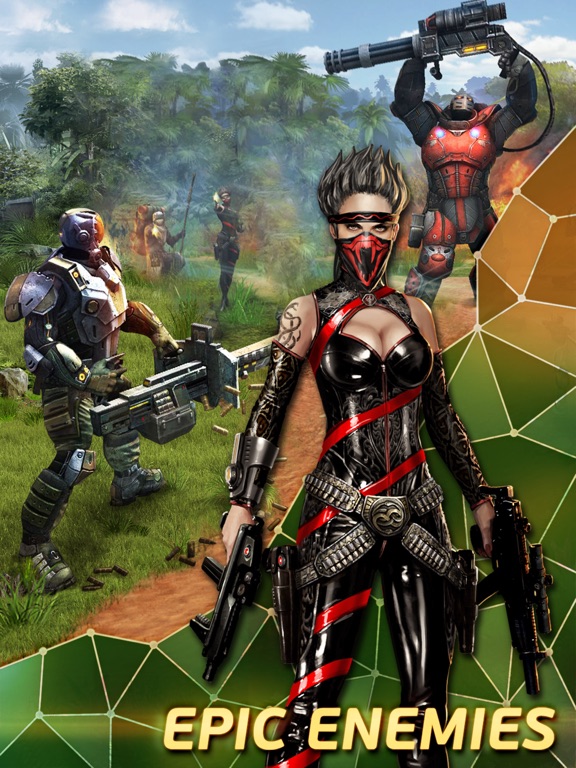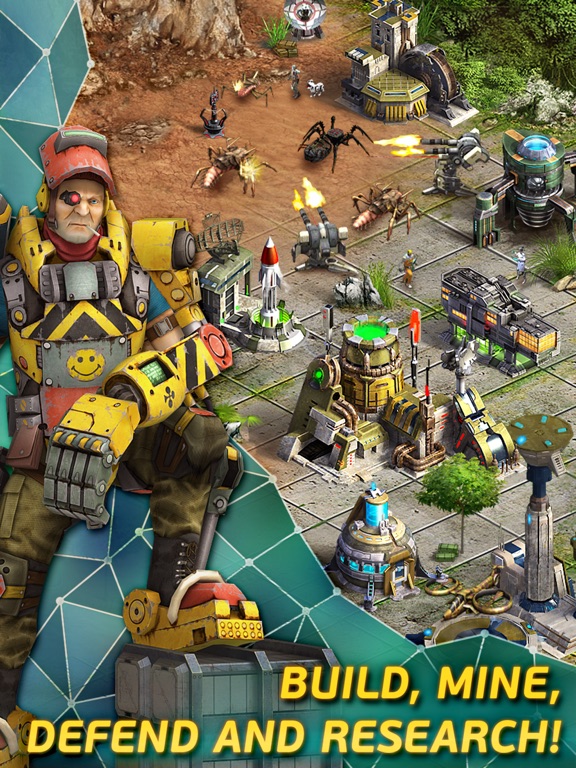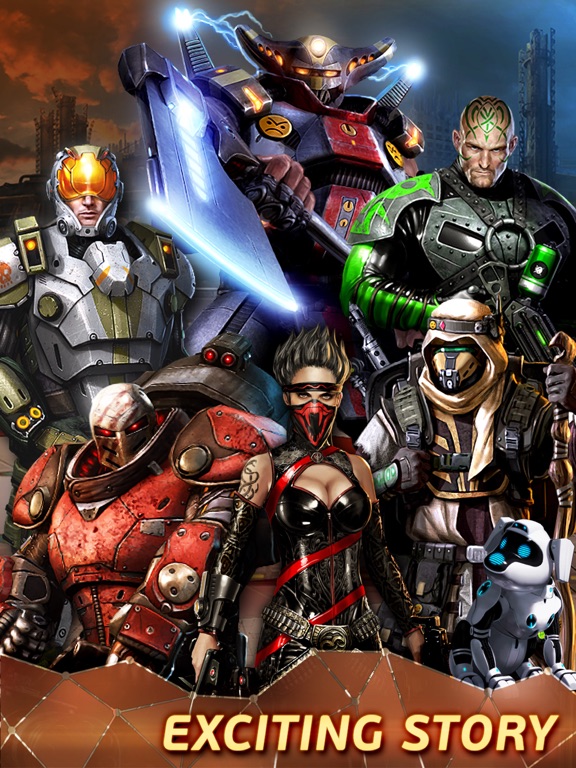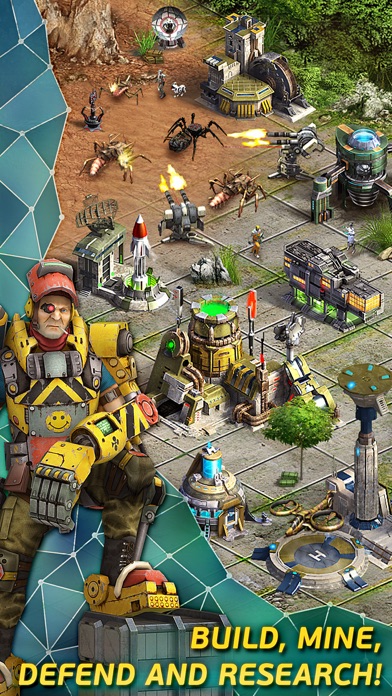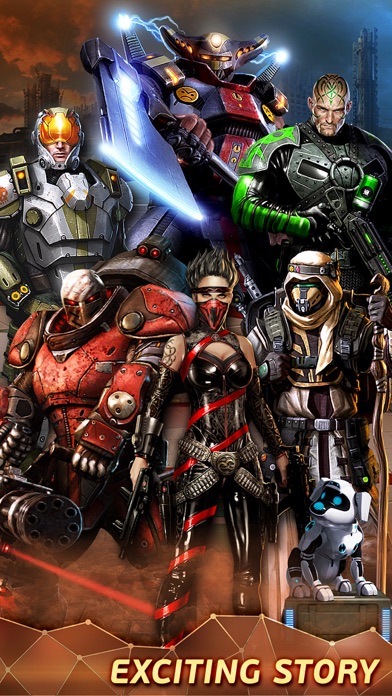 ANDROID
Evolution: Battle for Utopia app download
Evolution: Battle for Utopia
Evolution: Battle for Utopia app description
>>> EDITOR'S CHOIСE 2015 <<<
>>> BEST OF 2014 <<<
Become the captain of a space expedition and explore a deadly post-apocalyptic planet on the galaxy's edge. Evolution: Battle for Utopia is a new, free multi-genre online blockbuster with unprecedented action, RPG and strategy elements combined in one game!


Features:
— An evolution of storytelling! Utopia is a barren, deadly world that survived an apocalypse... But there's also a blend of classic, hi-tech sci-fi style in it, as well as dark mysteries to uncover.
— An evolution of gameplay! Fight your enemies in real time battles, experience a unique combat system! Although Evolution has the strengths of an Action game, the combat system is easy to pick up and challenging to master.
— Build a colony, fortify your base and protect it from attacks with a fortification system of turrets, like a Tower Defense game.
— Terraform the planet: turn scorched wasteland into a blossoming paradise! Unique extraterrestrial civilization's technology is in your hands! Do the evolution!
— This means war! Destroy enemies the size of a skyscraper with ballistic missiles!
— Explore a world in one of the most epic games in the history of Android! Planet Utopia hides many surprises! Uncover all of its secrets in the exciting adventures!
— Upgrade and equip your character to destroy the most dangerous creatures and defeat enemy soldiers!
— Fight alongside your allies, including (but not limited to) a faithful cyborg dog named Fido!
— Collect resources and multiply your wealth! Gather more and more by building mines or by opening electronic locks with a special interface consisting of multiple interesting mini games.
— Allies and enemies await! You will gain new friends, but you'll also meet sinister enemies... And don't forget about greedy competitors whom you'll fight in PvP battles!


Media about us:
— Mobile games have come a long way in recent years and now some gaming apps rival in quality and technical brilliance even some of the console titles. Evolution: Battle for Utopia, recently released by My.com is one of the newest gems to hit the Google Play. – Examiner.com
— Looks great. No ridiculous energy mechanic. Features a surprisingly entertaining touch screen combat system. – GameZebo.com
— Where Evolution: Battle for Utopia succeeds most is in the overall narrative. There's a ton of backstory to all of your crew, the enemies, and the environment, paired with beautifully rendered cutscenes that show your ship transforming into your base and other portions of the planet being terraformed for habitable use. It's definitely a nice surprise to see a lot more time and detail put into modes beyond the standard gameplay. – GameRevolution.com
— So far, it's been a well balanced system and, all things considered, Evolution: Battle for Utopia has plenty of treats waiting for Strategy-RPG fans to delight in. – 148Apps.com



From space adventures to post apocalypse! From galaxy exploration to stalking the stalkers!
Meet the Evolution!
Screenshots
Evolution: Battle for Utopia app review
based on 223 Thousand reviews
promoted apps
see also