IOS
CNN App for iPhone app download
CNN App for iPhone app description
CNN connects you to the world, wherever you are.
Stay informed with the latest headlines and original stories from from Capitol Hill and across the globe. Follow up-to-the-minute reporting with breaking news alerts and live video. Lead the conversation by sharing today's news and dig deeper into the stories that matter most to you.
- Get CNN news at a glance on your Apple Watch across 12 personalized categories
- Get breaking news alerts and follow top stories as they develop
- Watch live CNN TV events and shows (as available; check with your cable or satellite provider)
- Get in-depth coverage of international, politics, opinion, tech and entertainment stories
- Elections coverage: Follow up-to-the-minute live blogs, roundups, election results, analysis and commentary
Have questions or feedback on the CNN App? Email us at iPhone@cnn.com with your suggestions on how we can create the best possible experience for you.
Screenshots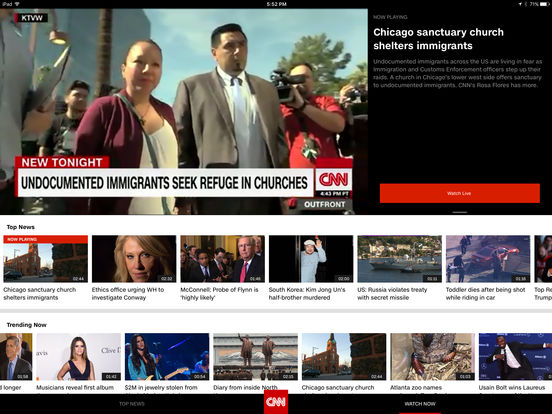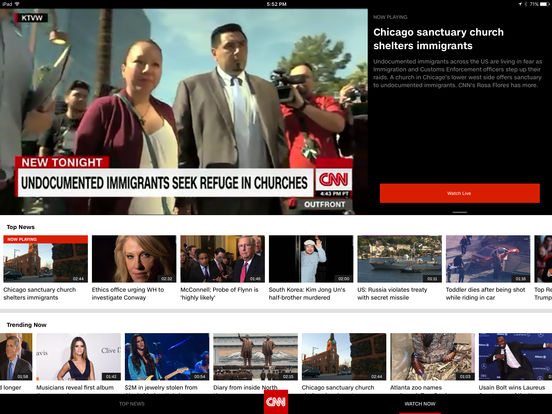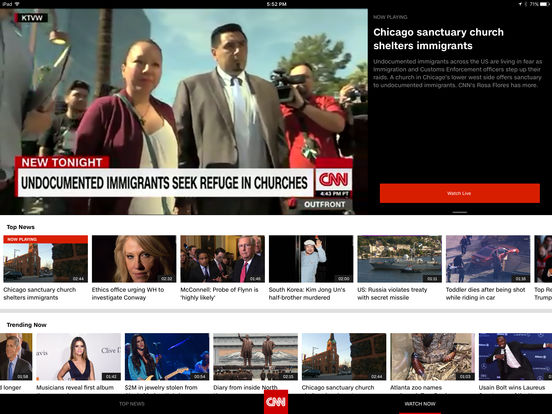 ANDROID
CNN Breaking US & World News app download
CNN Breaking US & World News
CNN Breaking US & World News app description
CNN connects you to the world -- wherever you are.
Passionate about the presidential election? CNN is the number 1 source for political news. Stay on top of the 2016 election stories you need to know. The CNN Politics team is working around the clock to bring you an election center that you can fit in your pocket.
Download the CNN app for live CNN coverage of presidential debates. Go inside the campaigns, from Clinton to Trump. Follow live updates and full results on primary nights for a focused view into America's choice.
More interested in non-election news? Don't worry — your CNN app is also your portal to the latest breaking news from around the globe. Even before opening your app, breaking news alerts give you the urgent notifications you need throughout your day. Open the app to scan the world's top headlines. Explore CNN's articles, video and interactive featured stories.
Quickly catch up on International, Opinions, Entertainment and other CNN coverage. Watch CNN TV live on your device. CNN now supports Chromecast and features the latest in breaking CNN 360 video.
Sync your Android watch and receive breaking news and top stories on your wearable device (available on select Samsung Gear and Android Wear devices).
Certain functions that add to your experience in the apps may require your permission. Accepting permissions can enhance some features of your app such as weather forecasts and the ability to share stories with your social networks. The CNN App may also ask your permission for "phone calls" to allow you to call CNN regarding story ideas or general feedback. CNN respects your privacy and would never misuse your personal information.
Have questions or feedback on the CNN app? E-mail us at Android@cnn.com. We are always looking for suggestions on how to provide the best experience possible for you.
Screenshots
CNN App for iPhone app review
based on 311 Thousand reviews
promoted apps
see also